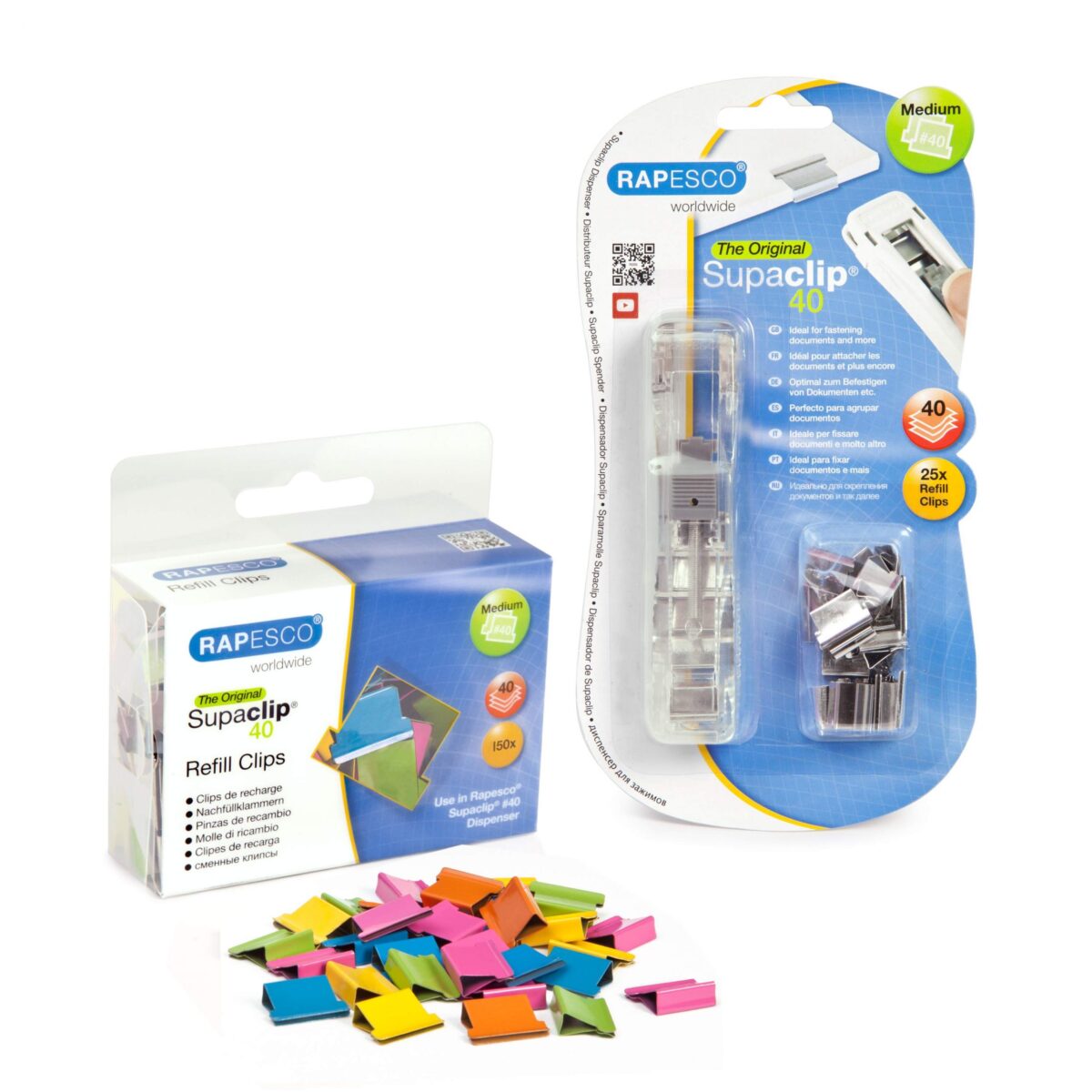 Supaclip® #40 See Through Dispenser & 25 Stainless Steel Clips & 150 Multi Coloured Refill Clips
This Rapesco Supaclip® #40 bundle includes a dispenser, 25 stainless steel clips and 150 multi-coloured metal refill clips. The Rapesco Supaclip® is a unique and innovative way to fasten documents and more without the need for staples or paper clips. Easy to use, remove and reuse, clips are easily attached to paper and many other materials thanks to the Supaclip® #40 dispenser, ideal for keeping papers neat, sealing packets, fastening for freshness and a host of uses around the office, home and even the garden. There's no need to punch or staple, and the clips can be used repeatedly without marking the paper. One clip holds 2-40 sheets (80gsm).
Colour

:

Silver

Quantity

:

Pack of 150
Supaclip® #40 is a unique alternative to paper clips and staples
Clips fasten papers and many other materials securely
Clips can be removed and reused again without damaging the paper
Stainless steel clips are ideal for outside/garden use
Coloured clips are brilliant for colour coding and indexing paperwork
2-40 sheet capacity (80gsm paper)
See-through Supaclip #40 dispenser supplied with 25 Stainless Steel clips and 150 coloured refill clips
Pourquoi choisir Rapesco?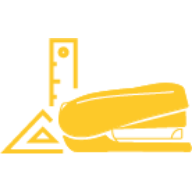 Conception
Nous sommes des fabricants de produits de bureau méticuleusement conçus qui repoussent les limites de la performance, de l'innovation et de la longévité.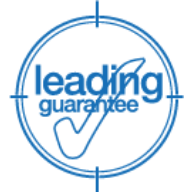 Qualité
Toujours à la recherche de nouveaux standards de performance, nous avons confiance dans la longévité de nos produits et sommes fiers d'offrir une garantie de premier plan.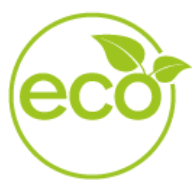 ECO
ECO est plus qu'une simple mise à niveau de produit, elle devient notre nouvelle norme et nous sommes continuellement à la recherche de nouvelles façons de réduire, de réutiliser et de recycler.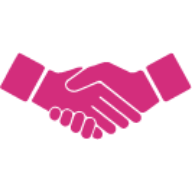 Confiance
Reconnu internationalement depuis près de 70 ans, nous sommes fiers d'être une marque à laquelle nos clients peuvent faire confiance et sur laquelle ils peuvent compter.